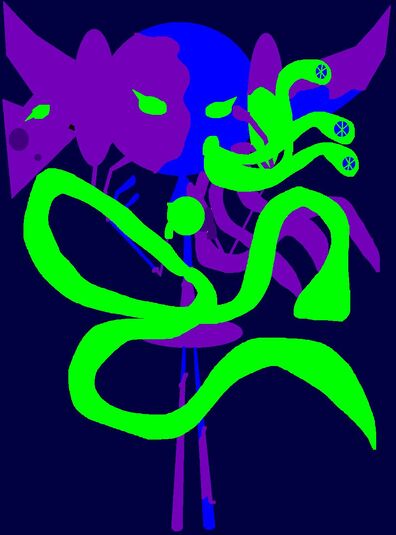 Vikomoku is a Earth people's blood sucking alien. They lived in Florida and Tropical Climate on earth. however its actually look like vampire bats. they hibernate durring the day. at night time, Vikomoku will stay up all night like bats and owls did. they Reproduce inside her womb. they suck thier bood and nectar. even drink water. Vikomoku can carry Imphaelosis to kill earth people.
Vikomoku

| Habitat | Florida and Tropical climates on earth |
| --- | --- |
| Class | Mammalia |
| Family | Lycloterae |
| Food | Liquivore |
| Locomotion | Biped |
| Scientific name | Encedous Matereus |
Males have 2 tounges. Females Have 3 tounges(kinnda wierd). Most females can scream intead of animal noises. They Were actually a muted alien that are weird. They have Liver-like tentacle and Umbilical cord.
(see Anatomy). 
Community content is available under
CC-BY-SA
unless otherwise noted.